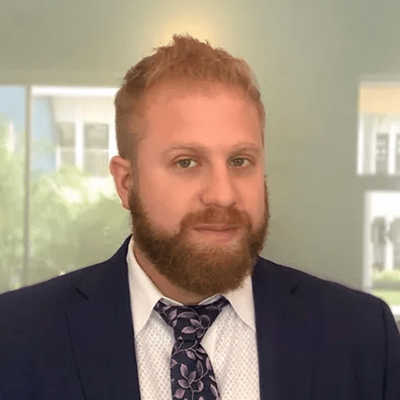 Esteban Benitez – Marketing and Events
English: 
Founder and President of Benitez Bertoni Consulting, an international consulting firm that specializes in consulting services for clients in Paraguay, USA, and other countries in various business areas related to incorporating, legal compliance, investments, business development, raising capital, management, public health, immigration, etc.  Benitez Bertoni Consulting has clients in Florida such as the Robes Law Group, which specializes in Personal Injury claims in Florida and Superior Party Rentals, a corporation located in Jupiter, Florida that rents equipment for events such as stages, dance floors, tents, etc. In Paraguay, Benitez Bertoni Consulting is representing Logistic Trade Company S.A. which is focused to the production, packaging and sales of rice and several other companies. 
Currently serving as Treasurer of the Parguayan Community Center of Palm Beach and on the Board of Directors for the Paraguayan American Chamber of Commerce (PACC) amongst other not-for-profit charity work. 
Born in Paraguay then raised around the world, living in countries such as Israel, South Africa, Honduras, Paraguay and the USA provided a vast professional network, the opportunity to learn various languages and a unique cultural background that inspired Mr. Benitez to study, work and volunteer internationally.
He obtained three higher education degrees in the United States of America:  
· Associates Degree in Business Administration from Lincoln College of Technology
· Bachelor's Degree in International Business & Management from Northwood University 
· Master of Business Administration from the DeVos Graduate School
Graduated Summa Cum Laude with 4.0 GPA & awarded membership to Delta Mu Delta International Business Honor Society (founded by the Dean of Harvard to honor those students that achieve the highest grades in their field of studies)
———————————————————————————————————————————————–
Español: 
Fundador y Presidente de Benitez Bertoni Consulting, una consultora internacional que sirve a empresas en Paraguay, Estados Unidos y otros paises, especializado en varias áreas comerciales como incorporación de empresas, complimiento legal, inversiones, desarrollo de negocios, acceso a capital, gerencia, salud pública, inmigración, etc. Benitez Bertoni Consulting cuenta con clientes en Florida como la firma legal, Robes Law Group, que se especializa en casos de accidentes y Superior Party Rentals, una empresa ubicada en Jupiter, Florida y dedicada al alquiler de equipos para eventos como escenarios, pistas de baile, toldos, etc. En Paraguay, Benitez Bertoni Consulting, representa a Logistic Trade Company, S.A., que se enfoca a la producción, empaquetado, y venta de arroz entre otras empresas.
 
Sirviendo actualmente como Tesorero del Centro Paraguayo de Palm Beach y como miembro del directorio de la Paraguayan American Chamber of Commerce (PACC) entre otras organizaciones sin fines de lucro. 
 
Nacido en Paraguay y criado por todo el mundo, habiendo vivido en países como Israel, Sudáfrica, Honduras, Paraguay y Estados Unidos le ha provisto de una amplia red profesional, la oportunidad de aprender varios idiomas y un trasfondo cultural único que sirvió de inspiración para estudiar, trabajar y ser voluntario a nivel internacional. 
Ha obtenido 3 títulos de educación superior en Estados Unidos: 
· Asociado en Administración de Empresas de Lincoln College of Technology
· Licenciatura en Administración y Negocios Internacionales de Northwood University 
· Master en Administración de Empresas de DeVos Graduate School
Graduándose Summa Cum Laude con promedio de 4.0 GPA y siendo otorgado membresía perpetua a Delta Mu Delta International Business Honor Society (una sociedad fundada por el Decano de Harvard para honrar a los estudiantes que logran el más alto nivel académico en su área de estudios) 
Email:  [email protected]