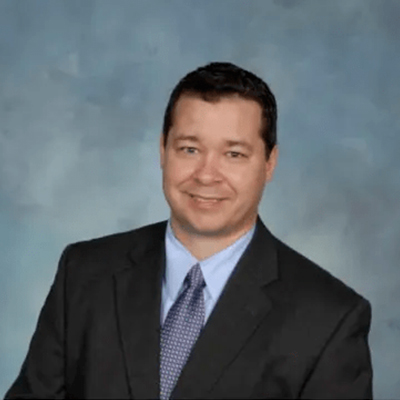 Horacio Sosa – Legal Counsel
English: 
A practicing attorney with more than 15 years of experience with a unique perspective of the South Florida legal scene.
Graduating cum laude from Universidad Católica de Asunción Law School in Asuncion, Paraguay, in 1992, he immediately began his legal career at the Paraguayan law firm of Peroni, Sosa, Tellechea, Burt & Narvaja. He also worked as an in-house counsel for a wireless telecommunication carrier.
In 1996, Horacio was awarded a Fulbright scholarship and obtained an LLM degree for foreign lawyers from the University of Minnesota Law School. In 2001, he obtained the Juris Doctor degree from William Mitchell College of Law, St. Paul, Minnesota, where he was an editor of the school's law review and a member of the international moot court team. Upon graduation, he was admitted to the Minnesota Bar (now inactive) and later, in 2002, to the Florida Bar. In both Minnesota and Florida, Horacio has worked in the areas of elder law, estate planning, special needs planning, guardianship, and estate administration.  Effective June 1, 2019, Horacio has become a Florida Bar Board Certified Specialist in Elder Law.
Horacio's bilingual capacity (Spanish and English), international educational background, and professional experience allow him to effectively counsel the diverse population in South Florida.
He is admitted to the Florida Bar and also before the Veterans Administration to submit and prosecute Veterans Administration benefits on behalf of his clients.
Horacio is a member of the following organizations:
Florida      Bar (Real Property, Probate and Trust Law Section and Elder Law Section)
Florida      Bar Board Certified Specialist in Elder Law
Co-chair      of the Estate Planning, Advance Directive Probate Committee of the Elder      Law Section of the Florida Bar
National      Academy of the Elder Law Attorneys (NAELA)
Academy      of the Florida Elder Law Attorneys (AFELA)
Academy of Special Needs Planners
Horacio chose to become a lawyer to make a meaningful impact on people's lives and he feels that his practice areas of estate planning and elder law allow him to help people when they need it most. After the years he spent in Minnesota, he chose to establish his practice in South Florida for the weather, the Latin flavor, and its proximity to South America. In his spare time, Horacio plays guitar and spends time with his family. He loves traveling to his home country of Paraguay to visit family and friends. Horacio is married to Keather Wheelock and is the proud father of  Matias (†), Green and Theodore. His dog Linus (Iggy) often visits the office.
———————————————————————————————————————————————–
Español:
Se graduó cum laude de la Universidad Católica de Asunción Facultad de Derecho en Asunción, Paraguay, en 1992.  Comenzó su carrera como abogado en estudios jurídicos de Asunción y luego como asesor legal de una empresa de telecomunicaciones.  En el año 1996, Horacio fue becario Fullbright donde obtuvo un Máster de Derecho (LL.M.) por la Universidad de Minnesota. En el año 2001, el obtuvo el título de Doctor en Jurisprudencia (Juris Doctor) por el William Mitchell College of Law en St. Paul, Minnesota (hoy conocido como Mitchell Hamline). Luego de su graduación, fue admitido al Bar de Minnesota (ahora inactivo) y luego, en el 2002, al Bar de la Florida.
Desde entonces trabaja en la práctica privada, habiendo pasado por estudios jurídicos en Miami y Fort Lauderdale.  Actualmente tiene su propia firma de abogados, Horacio Sosa, P.A., donde concentra su práctica en los derechos para las personas de la tercera edad, planificación patrimonial, planificación para personas con necesidades especiales, tutelajes y juicios sucesorios.  Horacio es Florida Bar Board Certified in Elder Law, la distinción mas alta otorgada por el Florida Bar a abogados que ejercen en áreas aprobadas para certificación, en este caso "Elder Law."
E-mail: [email protected]